Here are some links to websites I've built.
Web samples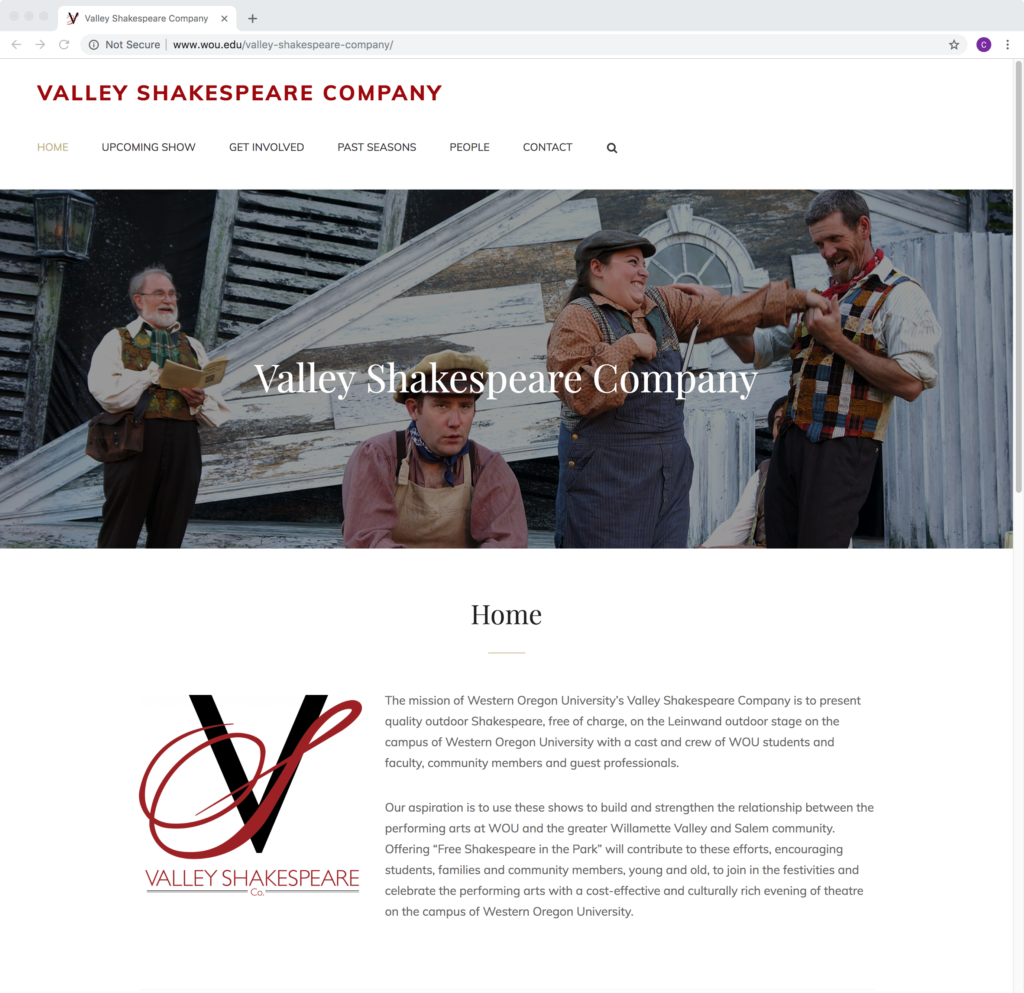 This collaborative web design project resulted in a functional website for WOU summer theater. Working with a partner, the site was designed to highlighting ways to get involved, view photos of past performances, and learn more about the company. The design is contemporary and shows the vibrancy and sophistication of Shakespeare in the park.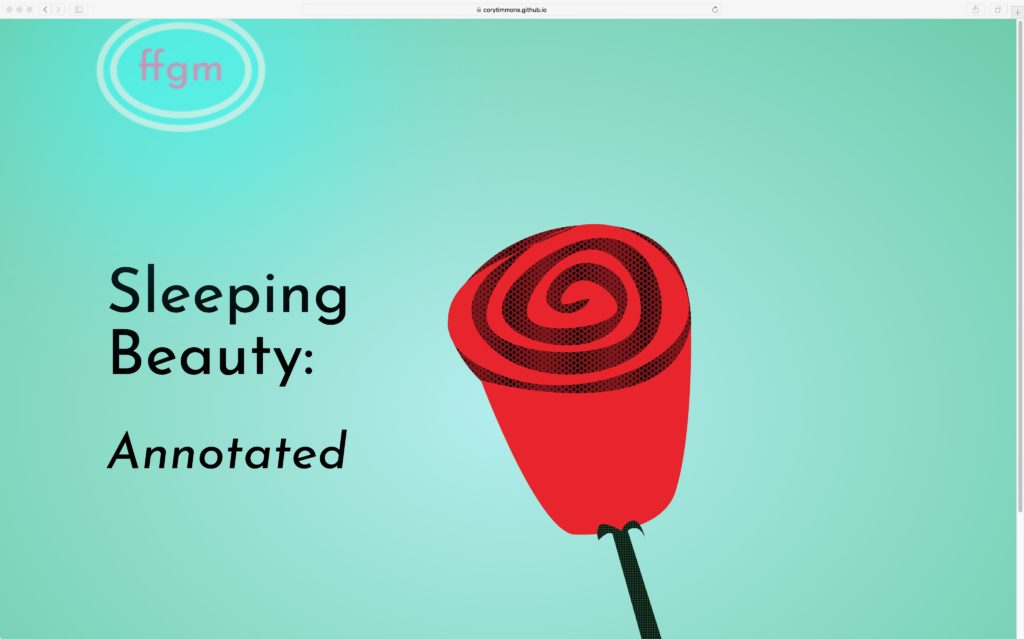 'Sleeping Beauty: Annotated' is a femme fairy's twist on an old classic. Explore the complicated nature of Grimm's Sleeping Beauty within a guided hypertext game, pierced by the lens of trans-feminist critique. The work questions the effects of enforced gendered expectations and standards of behavior that linger in contemporary times, despite their archaic origins. How are we being damaged by this common form of media? Is it possible to inject social justice into these narratives?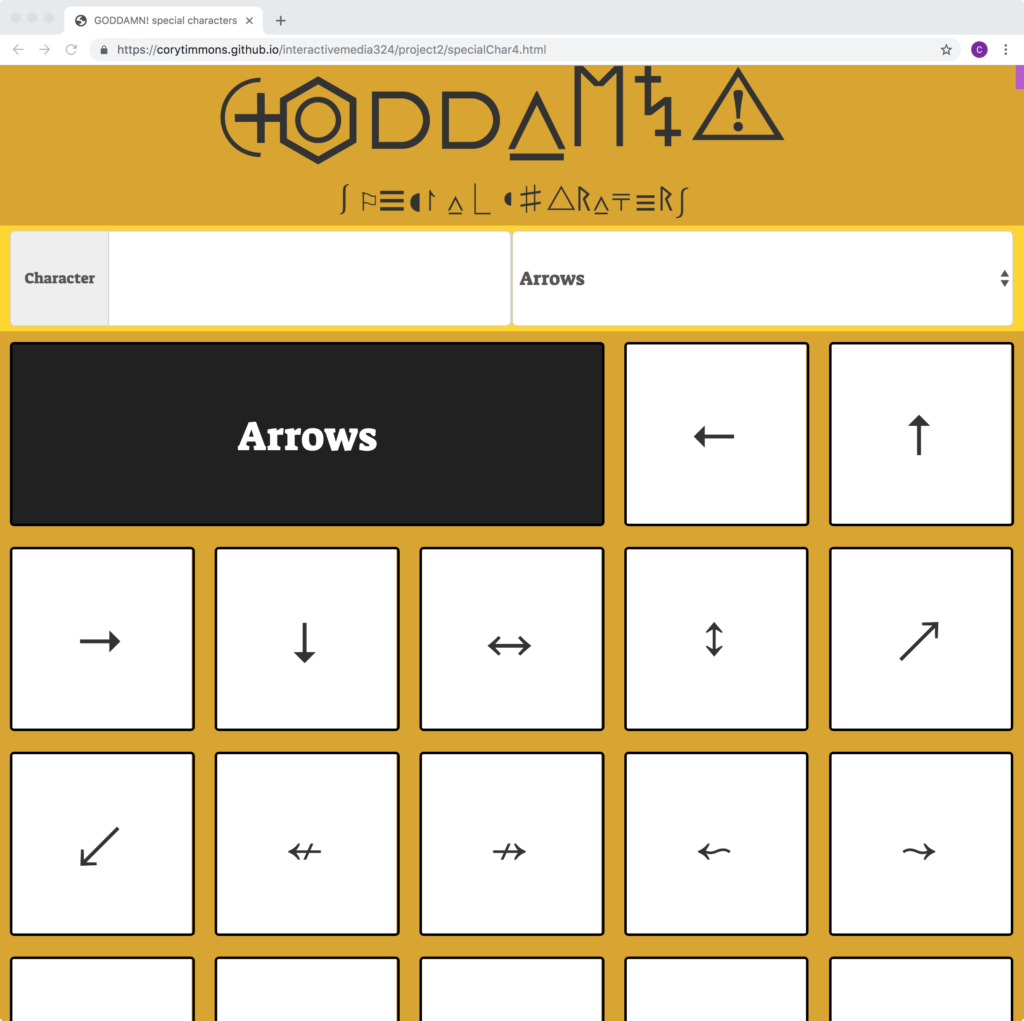 This collaborative project represents the best outcome of any joint effort: each partner contributes their best skills and talents to the final outcome. Dividing up the design and coding work allowed for the creation of a functional, usable, expressive platform that can be easily expanded in the future.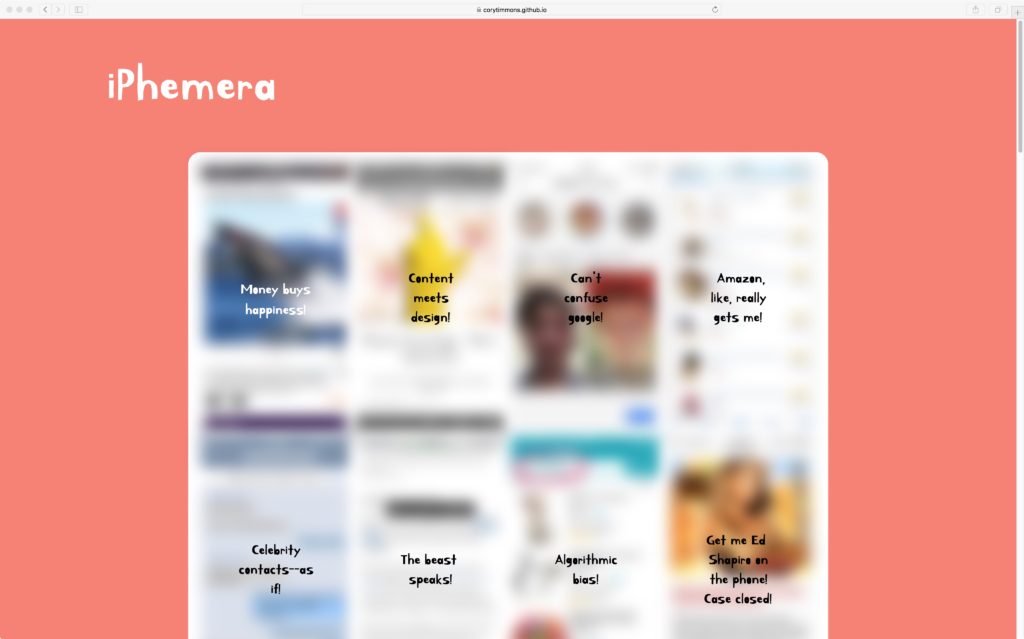 This collection of screenshots and my reactionary quips is an intimate digital self-portrait. I live a life of social media abstinence, and rely on screenshots through text messages to share content. The ephemeral nature of the value of these screenshots makes them feel ironically precious.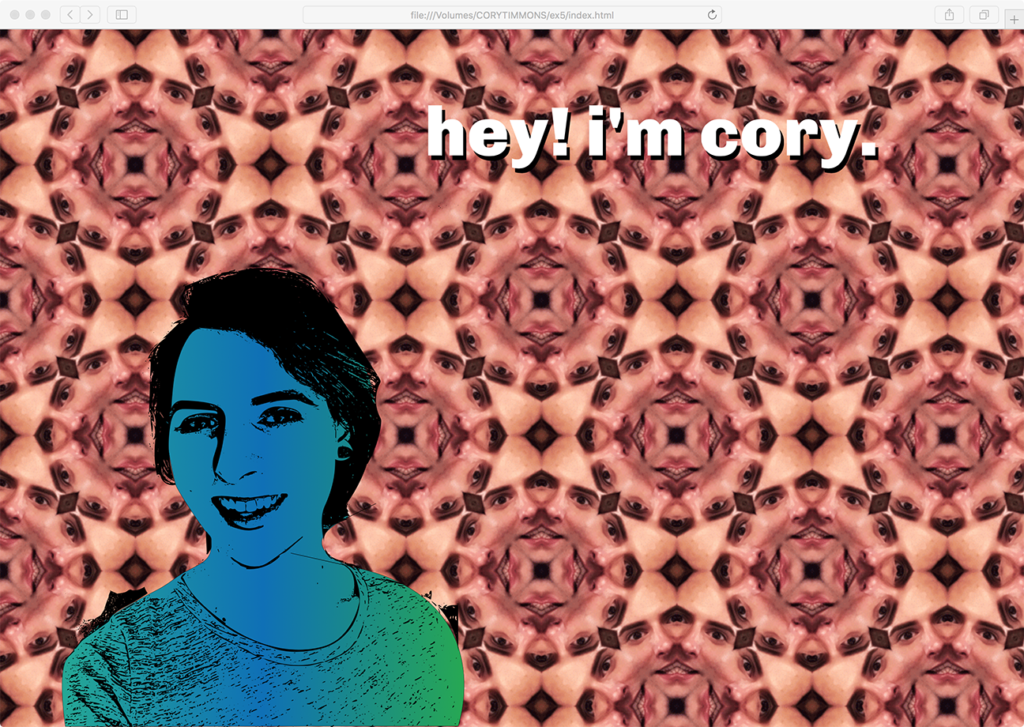 This website shows off gifs, illustrations, and patternmaking skills. Drag, a complicated art form with a history of misogyny and appropriation, is an important part of the queer and transgender culture. It was a critical part of my process of self-identification and discovering my confidence, and I pay aesthetic homage to the glamour, glitz, and unabashed effervescence of drag.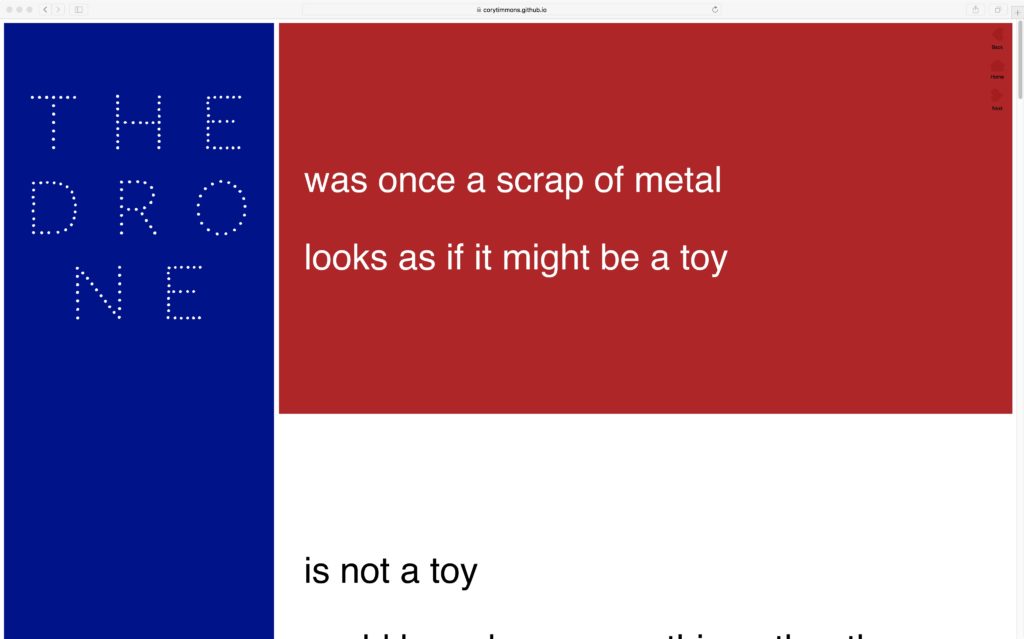 This series of hypertext deconstructions of the poem the drone by clint smith reveals the powerful nature of language. It explores the way presentation and placement affects meaning and the intimacy of symbolism in interpretation.